Car & Deadbolt Unlocking
in Tallahassee (starting at) $40
Call Now!
Make Unlocking Your Door Handle, Deadbolt, Car or Truck Simple, More Affordable & Fast. We Are Here to Unlock Your Vehicle in Tallahassee. Flat Rate to Unlock A Deadbolt, Door Handle, Car or Truck Door. Nearby, Unlock Your Door Fast For Less. Save Money.

Call Now!
* $20 cancellation fee

Your car and your keys do not work so well without each other.
Helping people that are locked out of their car or truck is what we do. Locked your keys in your car? No problem, call us now. We can unlock your vehicle fast.
Customers Trust Us To Save Them Money
Do not just take our word for it. Call other businesses that unlock vehicles in Tallahassee and see that we offer the lowest prices to unlock a car in Tallahassee FL. Remember, after we unlock your car once it is only $20 any time after, even if it is a friend or a family member.
We will match any competitors pricing here in Tallahassee FL to unlock a car or truck. Call us now and we can have a car unlock tech to your address within only 10-20 minutes.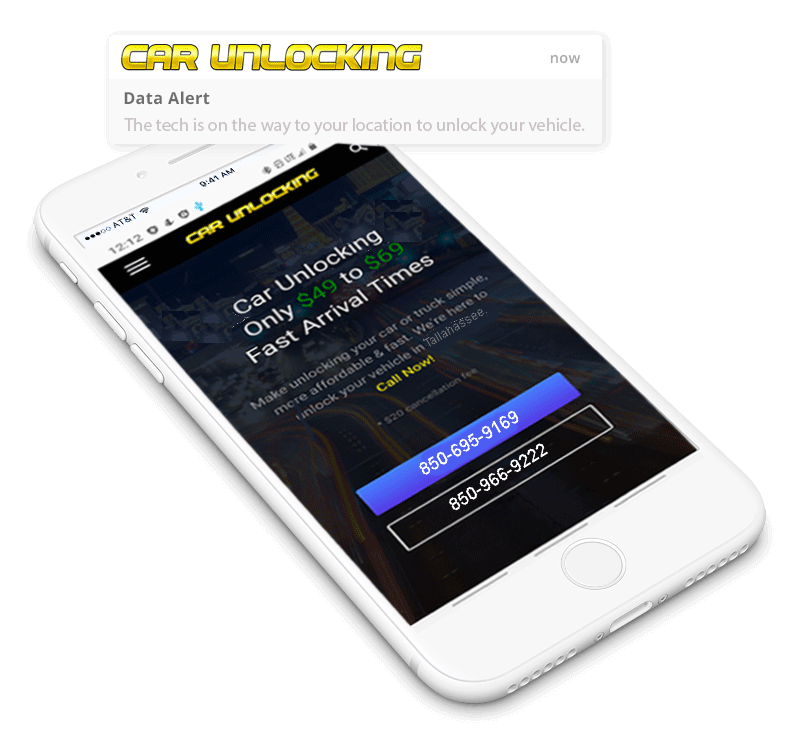 Car Unlocking Tallahassee
Simply put: this business can save you money to unlock a vehicle. We have seen prices as high as over $100 in Tallahassee to unlock a car. Do yourself a favor, call here first if you want to save some money to unlock a car or truck.
Get in touch, let us get
your car unlocked!