Car Key Replacement Locksmith & Residential Locksmith Service in Las Vegas.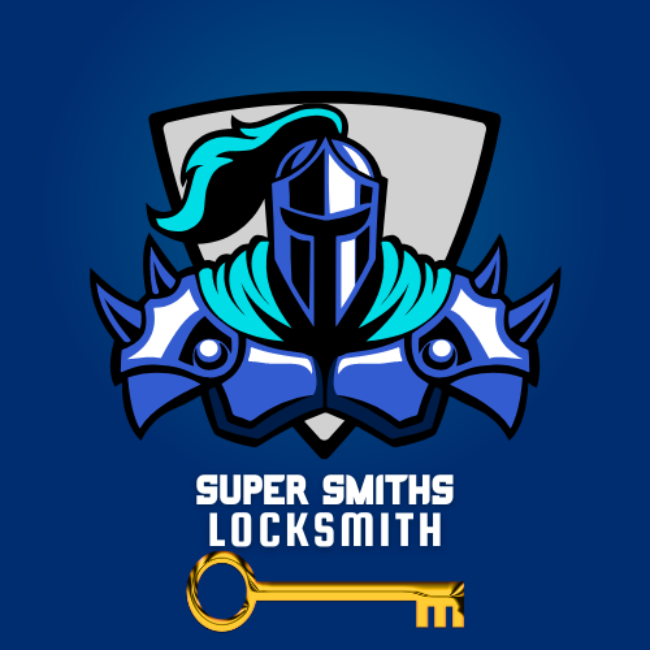 Car
Keys
Introducing Super Smiths Locksmith LLC – Your Premier Locksmith Solution in Las Vegas

Amidst the dazzling lights and perpetual excitement of Las Vegas, where fortunes change with the roll of the dice, there exists a company dedicated to providing a different kind of luck – the luck of never being locked out of your car or home. Super Smiths Locksmith LLC stands as a reliable and versatile locksmith service in Las Vegas, specializing in car unlocking, car key locksmith services, as well as automotive and residential locksmith solutions.

Car Unlocking Expertise:
One of the flagship services offered by Super Smiths Locksmith LLC is car unlocking. Whether you've left your keys inside your vehicle or encountered a malfunction with your car's lock system, their team of highly skilled technicians is equipped to handle a variety of car unlocking scenarios. The bustling nature of Las Vegas demands a locksmith service that can respond promptly, and Super Smiths Locksmith LLC takes pride in their swift response times, ensuring that you're back behind the wheel without unnecessary delays.

Car Key Replacement Locksmith Services:
Super Smiths Locksmith LLC takes car key issues to the next level with their specialized car key locksmith services. Whether you've lost your car keys, need a spare set, or require a key fob replacement, their technicians possess the expertise to handle a diverse range of car key-related challenges. With cutting-edge tools and up-to-date knowledge on the latest automotive locking systems, Super Smiths Locksmith LLC ensures that you receive efficient and precise solutions for your car key needs.

Automotive Locksmith Excellence:
Beyond car unlocking and key services, Super Smiths Locksmith LLC excels in providing comprehensive automotive locksmith solutions. From ignition repairs to transponder key programming, their technicians are well-versed in addressing the evolving security needs of modern vehicles. This makes them a trusted partner for individuals seeking professional and reliable automotive locksmith services in Las Vegas.


Residential Locksmith
Mastery:
Super Smiths Locksmith LLC extends its expertise to residential locksmith services, recognizing that securing your home is paramount. Whether you need to change locks, install a high-security system, or address a home lockout situation, their team is committed to ensuring the safety and peace of mind of Las Vegas residents. Their residential locksmith services are marked by precision, professionalism, and a customer-centric approach.
Customer-Centric Approach: Super Smiths Locksmith LLC distinguishes itself not only through technical proficiency but also through a strong commitment to customer satisfaction. In a city that operates around the clock, they understand the urgency that lock-related issues can entail. The company's customer service is characterized by transparency, fair pricing, and a genuine dedication to making the locksmith experience as smooth and stress-free as possible.
As the lights of Las Vegas continue to shine brightly, Super Smiths Locksmith LLC stands as a beacon of reliability in the locksmith industry. Their dedication to excellence, versatility in services, and unwavering commitment to customer satisfaction make them the premier choice for individuals seeking trustworthy locksmith solutions in the heart of the entertainment capital of the world. Super Smiths Locksmith LLC is not just a locksmith service; it's a partner ensuring that you never find yourself locked out of luck in Las Vegas.
Car Key Locksmith Las Vegas
A Car Key Locksmith and More
Our car locksmith has the skill and experience to unlock your car or truck quickly and damage free, or to make you a new car key.

We make car keys for: Acura Audi BMW Buick Cadillac Chevrolet Chrysler Daewoo Daihatsu Dodge Ford GMC Honda Hummer Hyundai Infiniti Isuzu Jaguar Jeep Kia Land Rover Lexus Lincoln Mazda Mercedes Mercury Mitsubishi Nissan Oldsmobile Plymouth Pontiac Porsche Saab Saturn Scion Subaru Suzuki Toyota Volkswagen Volvo
1
Car Key & Locksmith Expert